PADS DAY SERVICES CENTER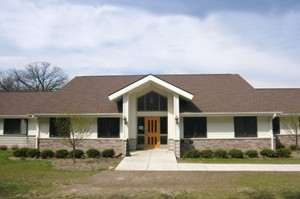 Monday – Friday 8 am – 4:30 pm
Nitecore juice
As the demand for shelter and related supportive services has increased since its founding in 1988, PADS continues to work towards developing new strategies to solve the problem of chronic homelessness. Recognizing that people need an array of services to break the cycle of homelessness and that it is often difficult to find these resources, PADS has worked hard to develop a single site where homeless people can access resources needed to move into permanent housing.
In June 2003, PADS opened The Day Services Center, which is open all year long. In addition, four emergency shelter rooms are available, providing the first and only year round emergency shelter facilities in McHenry County.
The Center provides in one place an array of services that simply do not exist in McHenry County, and enables us to provide homeless men, women and children with:
Mental health counseling – both group and individual.
Case managers, who assess the homeless person's needs, direct the person to available resources, advocate in their behalf and continually evaluate progress toward re-entry into the community.
Space where PADS and various community agencies work on the myriad of problems keeping homeless people from re-entering the community as contributing citizens.
Classes on budgeting, anger management, grooming, shopping, and other important topics for the homeless.
A resource room with computers and a printer to work on job-seeking skills.
A children's resource room with a childcare assistant to watch the kids while Mom or Dad is in counseling or learning parenting skills or out interviewing for a job. This is the only pre-employment service of its kind in the county./LI>
A place to shower and do laundry.
Lockers for temporary storage.
An address to receive mail.
A phone number for prospective employers and social service agencies to make contact.
Click below to view 2010 Day Center Statistics and Day Center Sleeping Rooms stats.