McHenry County P.A.D.S.
Saving and Changing the Lives of People who are Homeless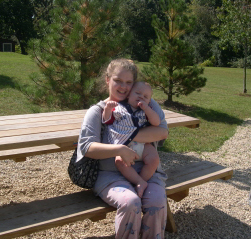 Welcome Friends…
McHenry County PADS would like to welcome everyone to our website!
For those of you who are learning about PADS for the first time, let us share with you more information about us. PADS is a charitable not-for-profit organization with a mission to provide emergency, transitional and preventative measures for homeless individuals and families of McHenry County. We hope you will take a moment to watch the video and learn more about PADS.
We have an unique partnership between PADS and the communities of McHenry County. In this special relationship, as you will see on this website, PADS helps with the problems of homelessness. We save lives through the seven emergency church shelters and with the fourteen beds of year-around shelter located at the Day Services Center on Kishwaukee Valley Road. The church sites are designed to literally keep people from freezing during the cold winter months and are open from October 1st – April 30th. We also change lives with various supportive services to help reconnect these individuals back into the community as contributing citizens. These efforts include a comprehensive Day Services Center, a Transitional Living Home and a Transportation Program. Through the day center clients receive year round intensive case management, mental health counseling, services from a licensed clinical psychiatrist, a variety of classes, showers, laundry facility, a fully stocked kitchen, use of phones, lockers, computers and more. We encourage you to learn more by browsing the different programs on our website.
Through the course of the year more than 1,000 people will volunteer and give their time and talents to help PADS with its mission and others will provide the financial support that is so critical in sustaining PADS. PADS does not have a funding stream so without the volunteers and without donations, PADS could simply not survive.
Although PADS has become a "program" of Pioneer Center for Human Services, to keep the program fiscally sound we depend on grant support, general contributions and fundraising. What does this mean to you as a donor of PADS? Since PADS administrative expenses have been reduced every dollar stretches farther – 88% goes directly to programs and services to help homeless individuals and families. But, best of all, after the merger, PADS programs and services are expanding. PADS clients now have access to Pioneer services that will allow us to better serve them. Skills Training Services, in particular Independent Living Skills and Employment Skills, is an important new area of services that is now available to PADS clients. PADS now has a Vocational program that offers PADS client's jobs through Pioneer Center's workshop. This program is designed to empower individuals to help them overcome obstacles on the road to achieving their chosen work goals. The vocational program not only allows the client to develop skills but also is an income earning opportunity!
PADS programs WORK! In addition to serving 220 people in emergency church site shelters, this past fiscal year 70% of those who completed the program at the PADS Day Center achieved permanent or transitional housing and 52 individuals were served in our Transitional Home where 22 people who exited the program achieved permanent housing! (statistics for each program are attached for your review). None of this would be possible without the support of the community.
We want you to know your contribution counts! Be a smart donor and know where your contribution is going and who you are helping. With this in mind, we invite you to tour our facilities. Your help and support secures the existence of McHenry County PADS. You truly can make a difference in someone's life!